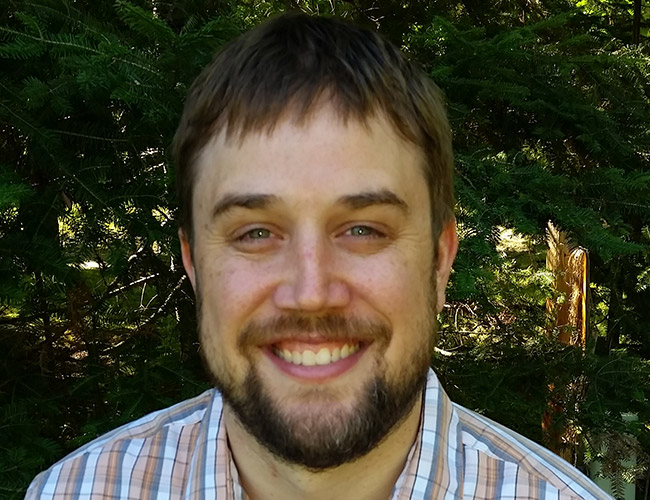 Proteomics Section Director, Duke Molecular Physiology Institute, Duke University School of Medicine—Durham, NC
Hometown
Bozeman, Montana
Postdoctoral Studies
2008-2010
Education
B.A., Chemistry, St. Olaf College
Ph.D., Biochemistry, Molecular Biology, and Biophysics, University of Minnesota-Twin Cities
What brought you to UW-Madison?
Above all, I came to UW-Madison to work in Josh Coon's group. I was blown away while hearing Josh speak about electron transfer dissociation at a conference in 2007. I visited the lab soon after, where I saw an opportunity to become an expert in MS-based proteomics, with a particular interest in studying the role of protein post-translational modifications in cell signaling and metabolism.
"Working with Josh Coon and his group gave me a one of a kind opportunity to do cutting-edge proteomics research."
How would you describe your time at the Coon lab?
Coming out of graduate school, I knew that I wanted to become an expert in proteomics, a field that was evolving rapidly. Working with Josh Coon and his group gave me a one of a kind opportunity to do cutting-edge proteomics research. During my years at UW-Madison, I refined my skills in design, execution, and data interpretation for high-level proteomics experiments.
You often hear people say that college was the best time of their life, but I look at my time at the UW-Madison as one of the best times of my career. My advice to incoming graduate students would be to work hard to meet the challenges that arise, but also have fun. My favorite memory is a fun one: Josh Coon playing football with members of the group in the Chemistry building parking lot, with a piece of printer paper with the number 4 taped to his back to honor Brett Favre's coming out of retirement.
What are you doing now?
Following my post-doc, I was hired at Duke University Medical School, where I work at the Duke Molecular Physiology Institute (DMPI). I facilitate the link between the DMPI and the proteomics core on the main Duke campus. I lead the integration of proteomics into the multi-omics (metabolomics, genomics, and transcriptomics) approach that the institute takes to investigate metabolic diseases.
It's really exciting to be in an area of the country where there's such a concentration of great MS and proteomics research. The Triangle Area Mass Spectrometry Discussion Group, for example, ties together mass spec and proteomics researchers from academia, government, and industry. I'm thrilled that my old Coon lab colleague Doug Phanstiel will soon join us in the area at UNC. One of the best things about the Coon group is the relationships you develop with talented people who will later become part of your nationwide network of proteomics experts.
Earn your Ph.D. with us
The Coon Group is always on the lookout for new members. Professor Coon accepts students from several UW-Madison doctoral programs including Chemistry, the Integrated Program in Biochemistry (IPiB), and Cellular & Molecular Pathology.