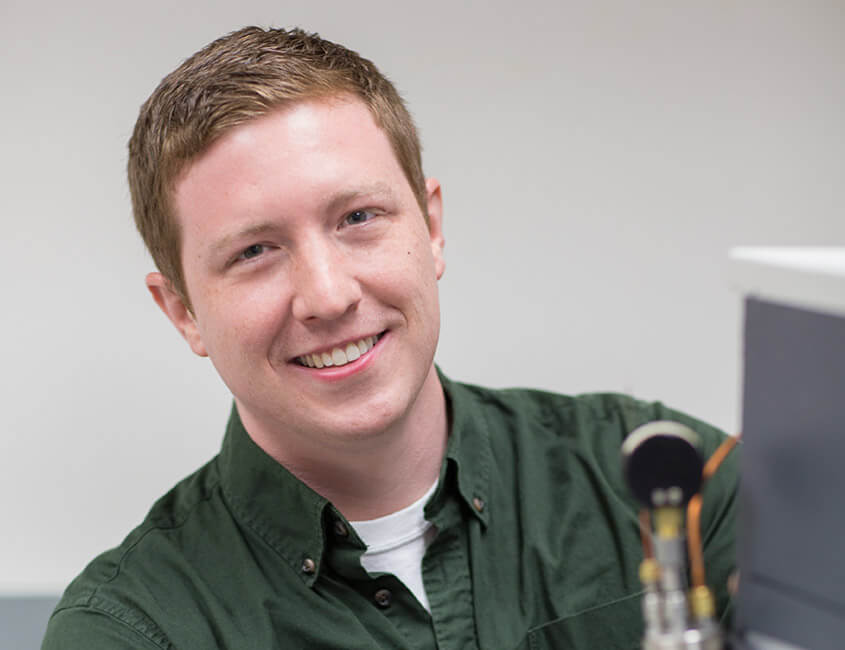 Senior Scientist, SCD Probiotics, LLC, Kansas City, MO
hailing from
Topeka, KS
Undergraduate and Research Experience
Received B.S. in chemistry from Washburn University in Topeka, Kansas in 2013. While I was there I did organic chemistry research looking into developing new molecules for use as photosensitizers for photodynamic therapy under Dr. Sam Leung.
Ph.D. Studies
2014-2018
Title of Ph.D. Dissertation
The development and implementation of mass spectrometry methods for the characterization of proteins and metabolites.
Why University of Wisconsin and the Coon lab?
I chose UW-Madison because they have excellent research across all branches of chemistry and life sciences. Similarly, I chose to join the Coon group because I felt that the questions they were asking were important and would allow me to work collaboratively with many other researchers on campus. I saw the Coon lab as a place where I could pursue my interest in analytical chemistry instrumentation and method development while concurrently working on problems with direct biomedical impact.
"The Coon lab was a place where I could pursue my interest in analytical chemistry instrumentation and method development."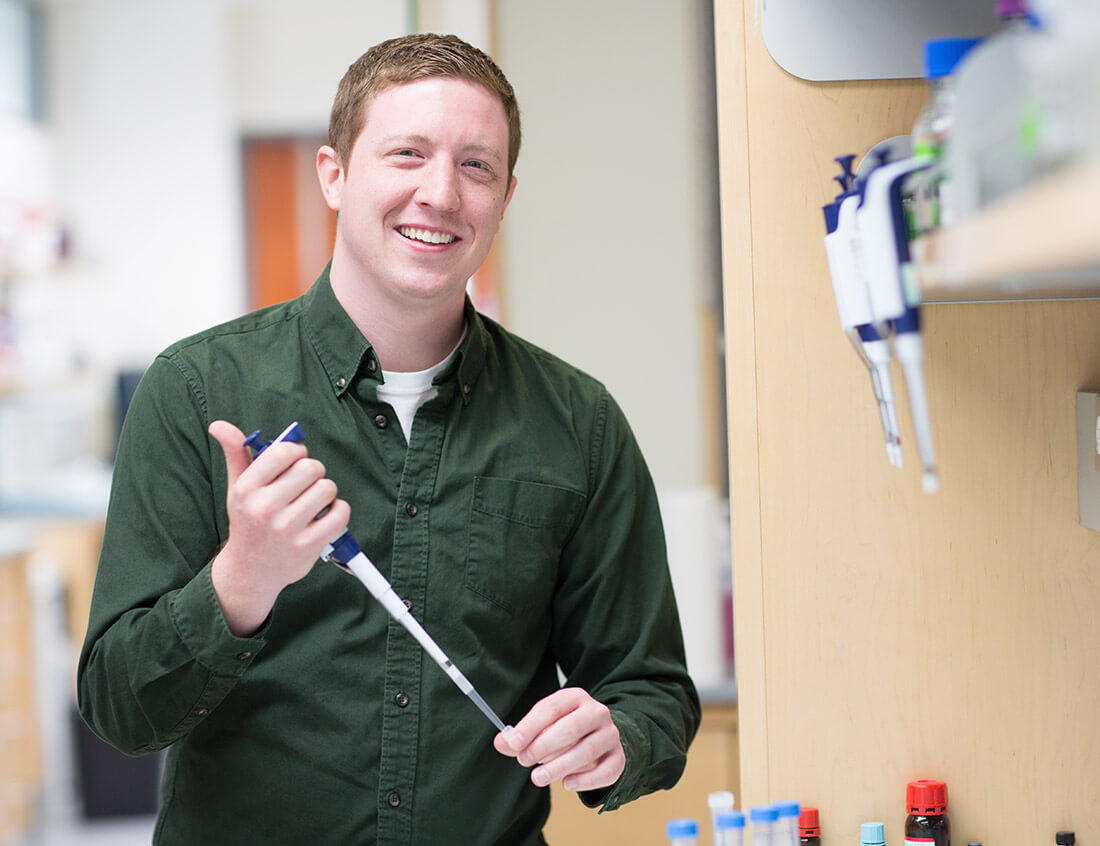 What was the focus of your work?
I investigated the utility of alternative reagent cations for negative electron-transfer dissociation (NETD). This could help facilitate NETD as a technique for the high throughput structural characterization of acid peptides, glycopeptides, and carbohydrates, which are currently challenging the traditional mass spectrometry-based approaches.
Also, I developed new methods for large-scale untargeted metabolomics using high-resolution gas-chromatography mass spectrometry. We applied this technique to investigate the metabolomes of yeast, mouse, and recently human plasma. For my last project we analyzed plasma from patients who have a family history of Alzheimer's disease in collaboration with the University of Wisconsin School of Medicine and Public Health. I hope to identify a metabolic signature that can help detect early Alzheimer's progression before the primary symptoms begin.
Earn your Ph.D. with us
The Coon Group is always on the lookout for new members. Professor Coon accepts students from several UW-Madison doctoral programs including Chemistry, the Integrated Program in Biochemistry (IPiB), and Cellular & Molecular Pathology.