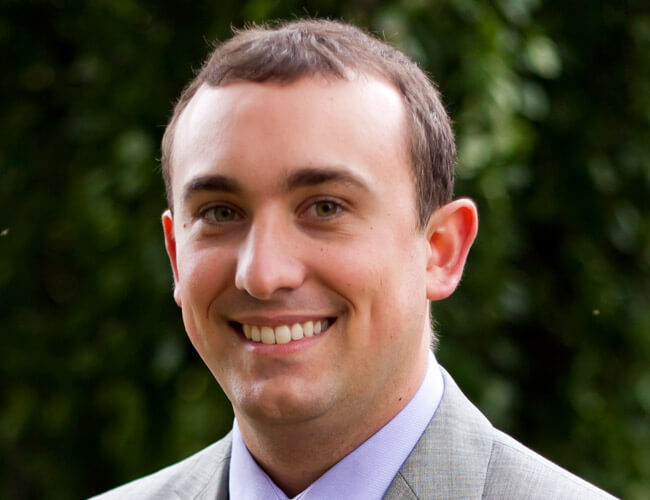 Hometown
Fremont, CA
Undergraduate Institution
Santa Clara University
Ph.D. Studies
2010-2014
Title of Ph.D. Dissertation
Improvements to the identification and quantification of peptides and proteins.
Why Wisconsin?
I was interested in multiple research groups at UW-Madison. I knew I wanted to do bioanalytical chemistry and that Wisconsin had a very strong analytical program. I was attracted to Lloyd Smith's group, Lingjun Li's group, Josh Coon's group, and in general to the fact that I'd have multiple options for doing the research I was interested in. UW-Madison's renown in research also means that graduate students can be part of training grants—I was on a Chemistry Biology Interface Training grant, for example—which can help give you a fresh look on your specific research interests. I liked that the program gives you the flexibility to take different types of classes, like programming and biostatistics, which I still use.
"My research in the Coon group directly prepared me for this, particularly the focus on developing instrument methods to increase the depth and quality of quantitative data that we acquire."
Where are you now?
I'm a scientist at Genentech in California, come by way of a post-doc in Cell Biology at Harvard Medical School that I did after graduating from the Coon Group. Much of what I'm doing at Genentech revolves around mass spectrometry analysis and method development, so my experience in the Coon Group is still directly relevant. This move has been exciting because I wanted to apply everything I've learned in terms of building technology, developing methods, and applying them to cutting-edge biological research. And at Genentech I get to work with biologists at the front line of disease-relevant research and pathways.
As part of the Early Research and Development Program, I'm working on applying and developing new MS methods aimed at aiding early stage research into targets for drugs. Before there's even a molecule of interest, we investigate biological pathways and proteins, using MS to quantify proteins and post-translational modifications and identify a drug target. Our main focus is generally on researching pathways involved in cancer, but we also work on antibiotics and drugs that address neurodegenerative diseases.
Earn your Ph.D. with us
The Coon Group is always on the lookout for new members. Professor Coon accepts students from several UW-Madison doctoral programs including Chemistry, the Integrated Program in Biochemistry (IPiB), and Cellular & Molecular Pathology.