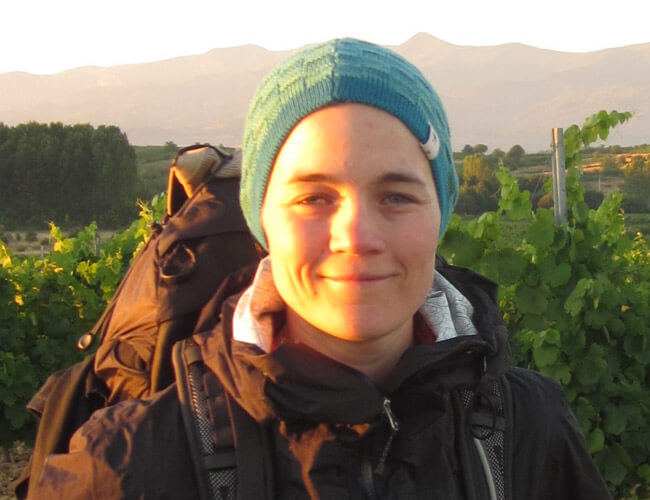 R&D Scientist in Mass Spectrometry Instrument Development, Thermo Fisher Scientific – Bremen, Germany
Hometown
Prescott, AZ
Undergraduate Institution
University of Puget Sound
Ph.D. Studies
2008-2012
Title of Ph.D. Dissertation
Application of the orbitrap mass analyzer to targeted proteomics and gas chromatography/mass spectrometry of small molecules.
What brought you to the Coon group?
I chose Wisconsin for graduate school specifically to work in the Coon group. Prior to starting graduate school, I spent two years working as a research technician in mass spectrometry-based prostate cancer biomarker research at the Fred Hutchinson Cancer Research Center for Systems Biology in Seattle. Through this experience I discovered my passion in mass spectrometry, and specifically instrumentation development. I chose the Coon group because of the emphasis it placed on instrument development to meet specific research needs in critical applications.
"The training, opportunities, and network the Coon lab provided me factored directly into landing my current position."
What aspects of your graduate training have been most valuable for you in your current position?
The Coon lab's strong collaborative ties with industrial partners, especially for students pursuing the industrial career path, shaped my graduate and career path. In addition to weekly teleconference with leading industrial scientists, the Coon lab facilitates fruitful industrial internships.
I'm currently working as an R&D scientist in mass spectrometry instrument development at Thermo Fisher Scientific in Bremen, Germany—the Mecca for mass spec. Since the beginning of graduate school at UW, this job was my so-called dream job. The training, opportunities, and network the Coon lab provided me factored directly into landing my current position.
What was the most rewarding part of graduate school?
The most rewarding part of graduate school and I think scientific development more generally is that moment or phase when you finally "get" it, ideas gel or solidify, and you generate more research directions to follow than time to do them. This distressingly occurs right before you finish, but is really more rewarding than any piece of paper.
What piece of advice would you give a scientist contemplating graduate school?
My advice is to be 100% "in" it.  Marry your research, make it your baby, dedicate your very being to it, and advocate for it and yourself. Research is not a 9-5 job that can be turned off in the evenings, breakthroughs don't always fall during business hours, and being rare enough one should give them every opportunity to strike.
Earn your Ph.D. with us
The Coon Group is always on the lookout for new members. Professor Coon accepts students from several UW-Madison doctoral programs including Chemistry, the Integrated Program in Biochemistry (IPiB), and Cellular & Molecular Pathology.