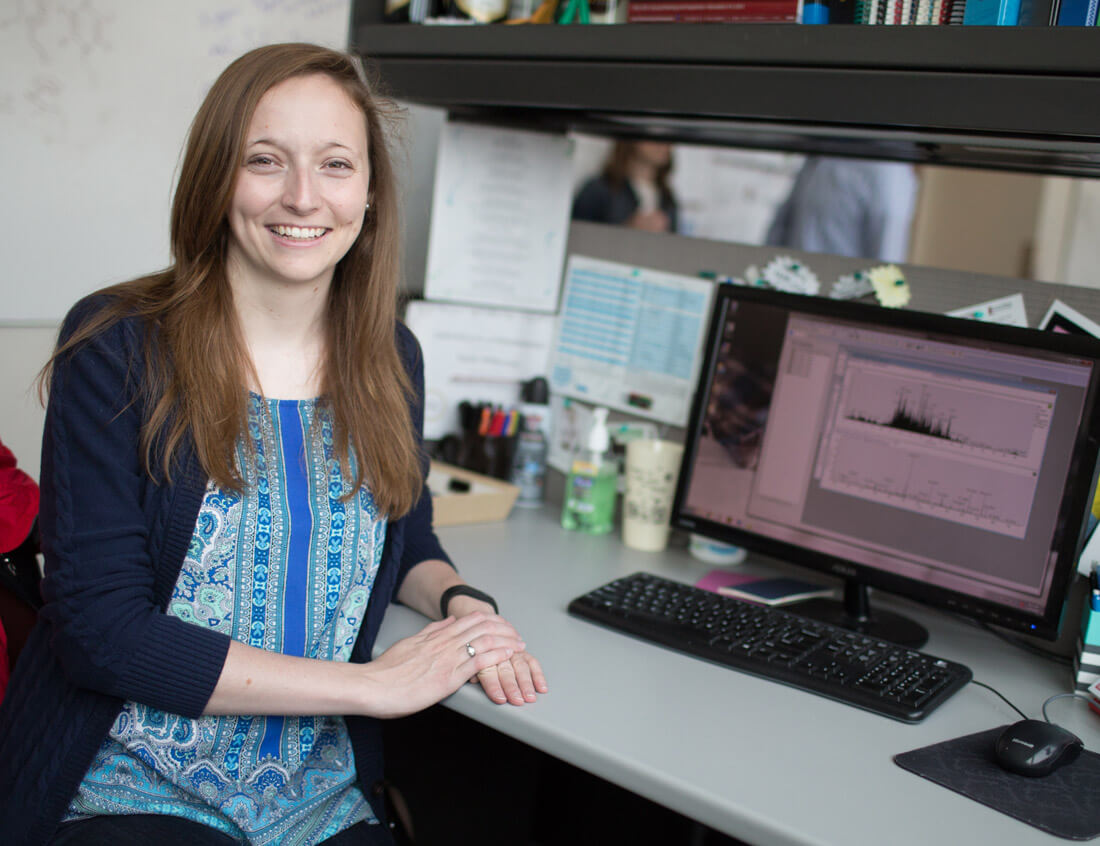 Chemistry Graduate Student
hailing from
From all over: born in New Mexico, grew up in Seattle, then ended up in North Carolina for part of high school.
Undergraduate
B.S. in chemistry from University of North Carolina, with a minor in math. I did my undergrad research in a biochemistry lab starting the summer after freshman year.
Why University of Wisconsin and the Coon lab?
I was drawn to UW because all of the students I met on my visit seemed so happy, and because there were so many collaborations—not just within the department but also across the university, and even with outside collaborators. When I was looking for grad schools I knew I was interested in bioanalytical chemistry and mass spectrometry. There are four groups who do great work in mass spectrometry at UW. After meeting with Professor Coon, the lab just seemed like a great fit. The students are motivated, and it has a great track record.
" I was drawn to UW because all of the students I met on my visit seemed so happy…"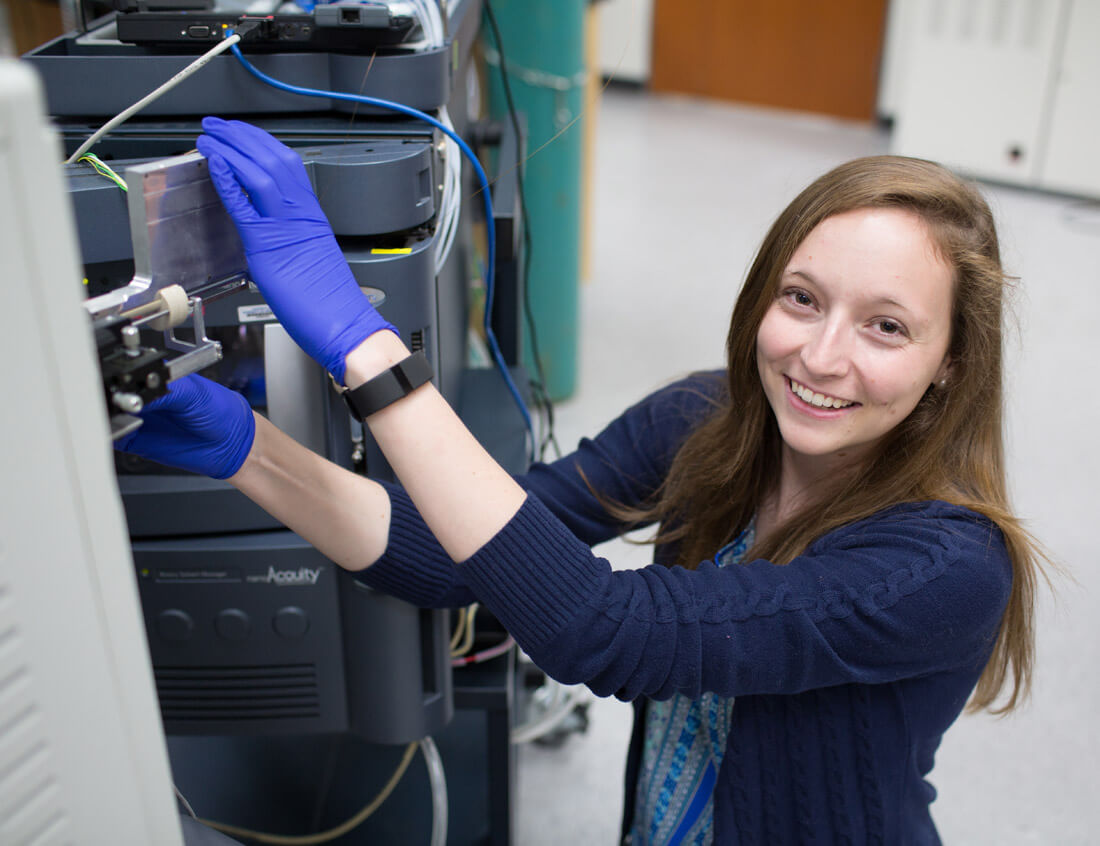 Currently Working On
Right now I'm working on the characterization of a specific post- translational modification called gamma carboxylation. I'm funded through an NIH training grant led by Dr. Sheehan at the School of Medicine, whose specialty is in hematology. I am applying mass spectrometry to look at coagulation factors and their modifications, and the differences between recombinant protein and plasma-derived protein.
Earn your Ph.D. with us
The Coon Group is always on the lookout for new members. Professor Coon accepts students from several UW-Madison doctoral programs including Chemistry, the Integrated Program in Biochemistry (IPiB), and Cellular & Molecular Pathology.