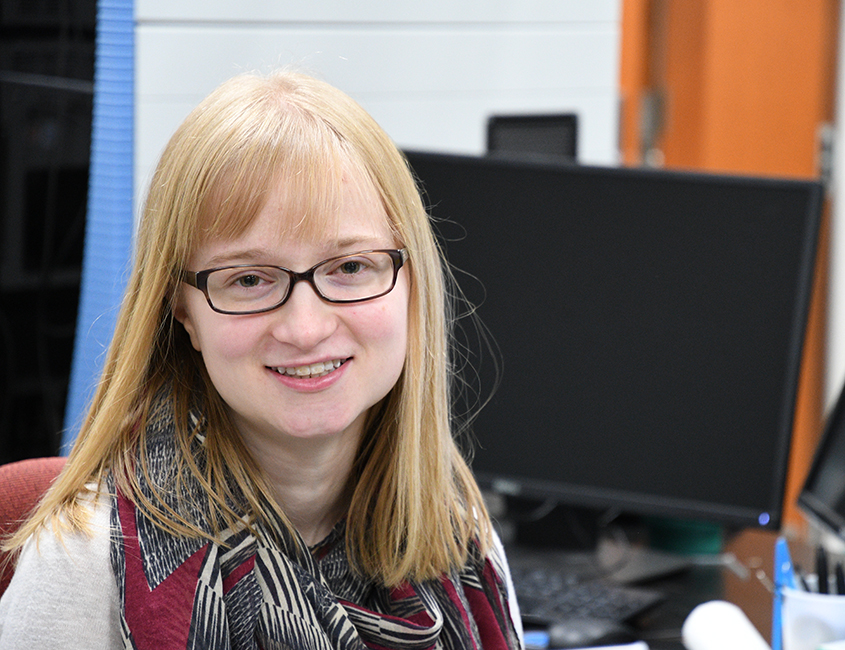 Analytical Chemistry Graduate Student
hailing from
Chaska, Minnesota
Education
B.A. in Chemistry from St. Olaf (2017)
What brought you to the Coon lab and UW-Madison?
Madison had been a top destination for several people from St. Olaf, and I knew I wanted a strong analytical program. What I really saw from my visit at UW, compared to other schools, was a greater degree of collaboration. Touring and talking to PIs about their research, I heard about collaborations within chemistry, across departments, and with the medical labs at UW Hospital. I also felt that graduate student life was really respected and cared for in the chemistry department. I was impressed that Prof. Coon gave me the lab tour himself and introduced me to everyone, for example. And I just happen to love Madison!   
"It's an amazing lab in that it's really efficient but also a really fun environment."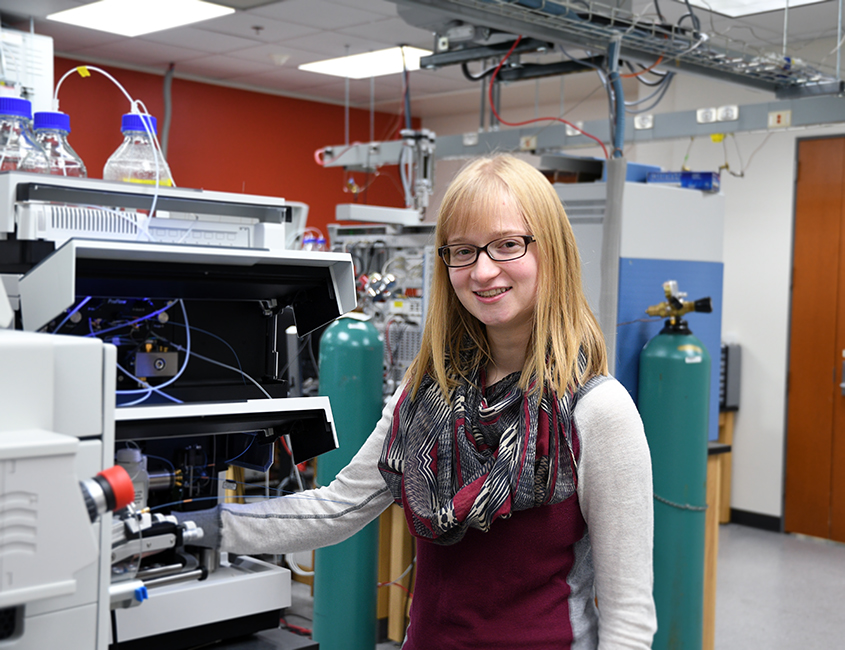 How are you finding the lab now that you're here?
I absolutely love it. I was actually in the lab in the summer getting acclimated and knew it was probably where I wanted to end up after rotations. It's an amazing lab in that it's really efficient but also a really fun environment. Even while people are focused on their own projects, they're extremely willing to help others, whether it's new students or someone new to an instrument. I'm not sure that people realize that you can still be as productive and as well-known as the Coon lab and happy at the same time. Prof. Coon has a lot to do with this happiness, I think. He makes sure we get high-level work done like a successful PI in the traditional sense, but he also has a way of lightening tension with jokes and stories for laughs.
Currently working on:
I'm moving from the project I worked on over the summer, an activated-ion ETD project, to a new collaboration with a chemical engineering lab. This project looks at the human gut microbiome. We're looking at the proteomics and metabolomics of twelve strains of bacteria that this lab has identified as playing a big role in the gut microbiome. The ultimate goal will be to mix all twelve strains to study their interactions, which is a challenge from a quantitative MS point of view. It should be a good starter project for me to get expertise in instrumentation.
Earn your Ph.D. with us
The Coon Group is always on the lookout for new members. Professor Coon accepts students from several UW-Madison doctoral programs including Chemistry, the Integrated Program in Biochemistry (IPiB), and Cellular & Molecular Pathology.