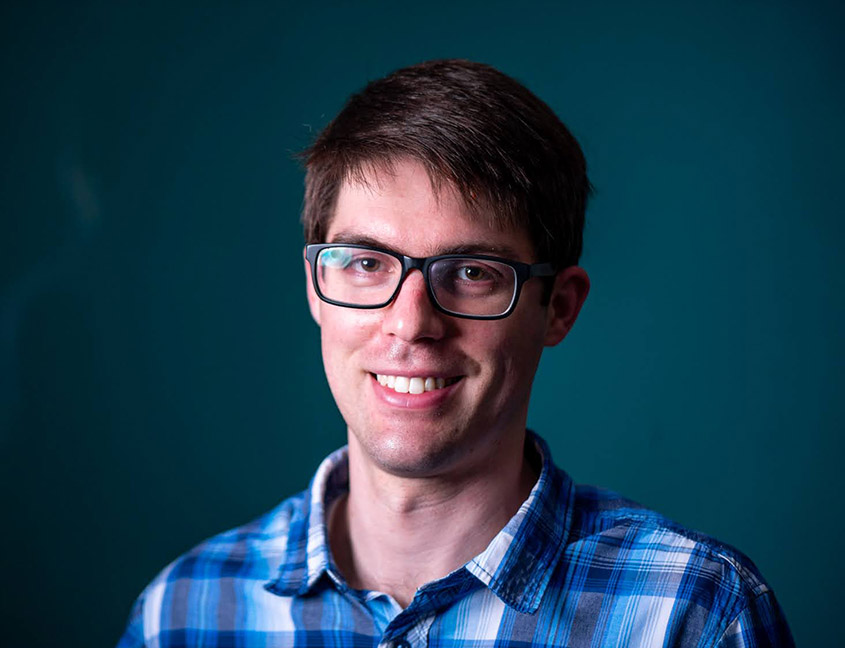 hailing from
Pleasant Grove, Utah
Education
PhD Analytical Chemistry, Purdue University (2020); B.S. Chemistry, Brigham Young University (2015)
What is your past research experience?
My PhD research focused on developing a home-built ion trap mass spectrometer for analysis of large biomolecules using gas-phase ion/ion reactions and digital ion trap (DIT) technology. As part of my project, I learned how to modify instrumental hardware and design instrumental control electronics and software. Experiments included reducing charge on large biomolecular complexes, such as GroEL (801 kDa), via proton transfer reactions to improve charge state assignments and IR activation of the charge reduced species to drive off excess mass in the form of volatile adducts to improve spectral resolution and decrease error in measurements.
"I am interested in developing instrumentation and methods for electron transfer gas-phase ion/ion reactions."
Tell us about your current position
I currently work in a team organized to develop our instrumentation and methods for electron transfer gas-phase ion/ion reactions. Peptide ion dissociation due to electron transfer, i.e. ETD, provides sequence information while maintaining important post-translational modifications (PTMs). While this technology has been commercialized for analysis of positive ions, we are interested in developing ETD of negative ions, or nETD, as well as ETD with supplemental activation provide additional opportunities to enhance analysis of ion types that suffer from low efficiency reactions with commercially provided ETD reagents.
Why did you come to the UW and the Coon lab
After presenting some of my PhD research at the yearly ASMS conference, Professor Coon and Dr. Mike Westphall contacted me with the offer to continue working on mass spectrometry instrumentation. I quickly realized that I would enjoy working with them and have opportunities not available in many other academic lab environments. The close collaboration with Thermo Scientific also attracted me, because I would be exposed to career paths in academia and industry.
Earn your Ph.D. with us
The Coon Group is always on the lookout for new members. Professor Coon accepts students from several UW-Madison doctoral programs including Chemistry, the Integrated Program in Biochemistry (IPiB), and Cellular & Molecular Pathology.