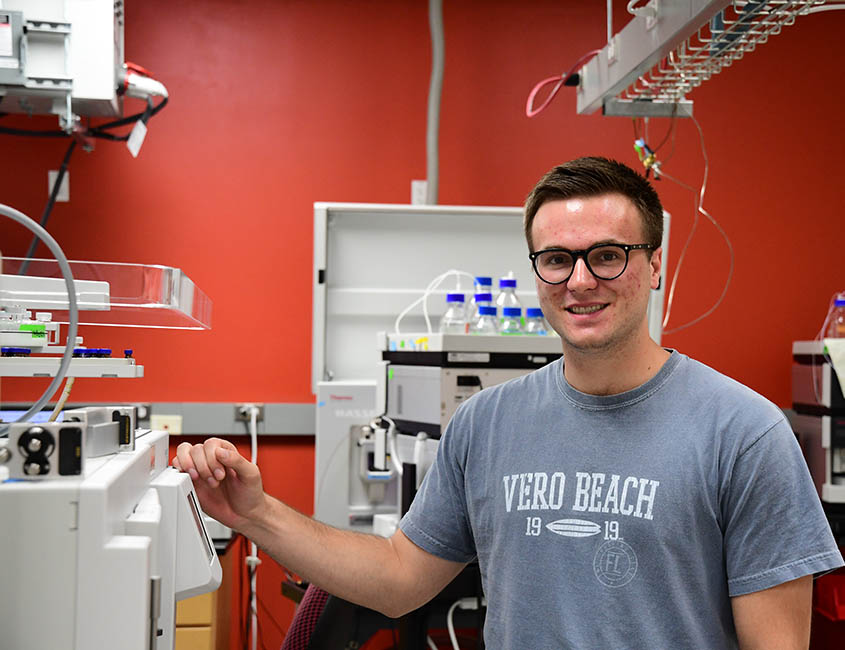 Undergraduate Research Assistant
hailing from
Elmhurst, IL
Education
Undergraduate majoring in Biochemistry and Philosophy
Why University of Wisconsin and the Coon lab?
I chose to come to Wisconsin as an undergrad because of the highly esteemed biochemistry program. I have always been in love with science growing up, and the program seemed perfect for me. I came into the Coon lab as placement for a project in a chemistry course I was taking, and I chose to stay because of the collaborative environment and the willingness of everyone to help me develop as a novice researcher.
"I am currently analyzing instrument performance with various types of chemical standards over time. "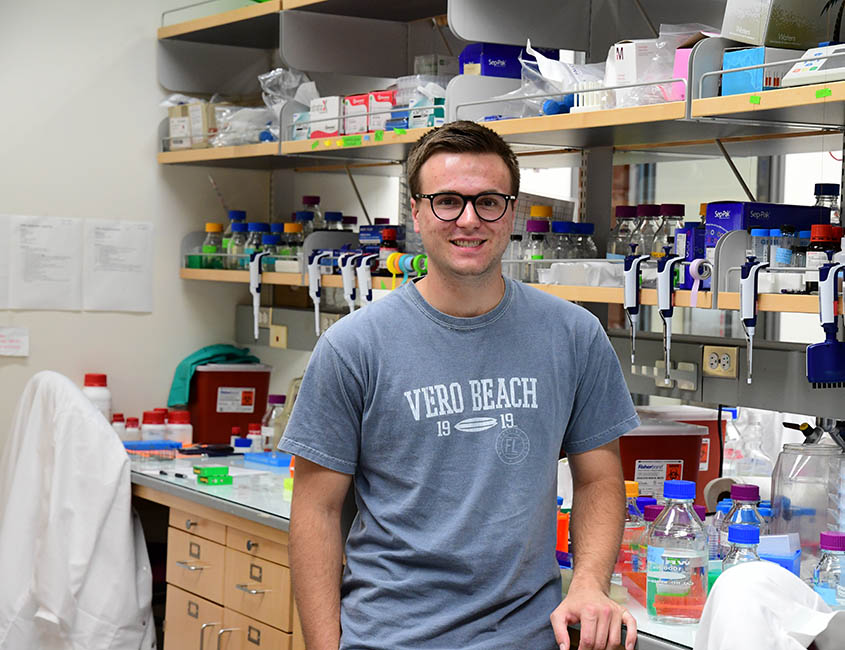 Currently Working On
I am currently working with our gas chromatography mass spectrometry instrument in analyzing its performance with various types of chemical standards over time. In tracking the instrument performance we can visualize ways in which the output may change as parts wear down with use, and we can take this into account in our research data. I am currently developing an app designed to visualize the performance of our GC instrument for a variety of parameters, learning how to code along the way.
Earn your Ph.D. with us
The Coon Group is always on the lookout for new members. Professor Coon accepts students from several UW-Madison doctoral programs including Chemistry, the Integrated Program in Biochemistry (IPiB), and Cellular & Molecular Pathology.