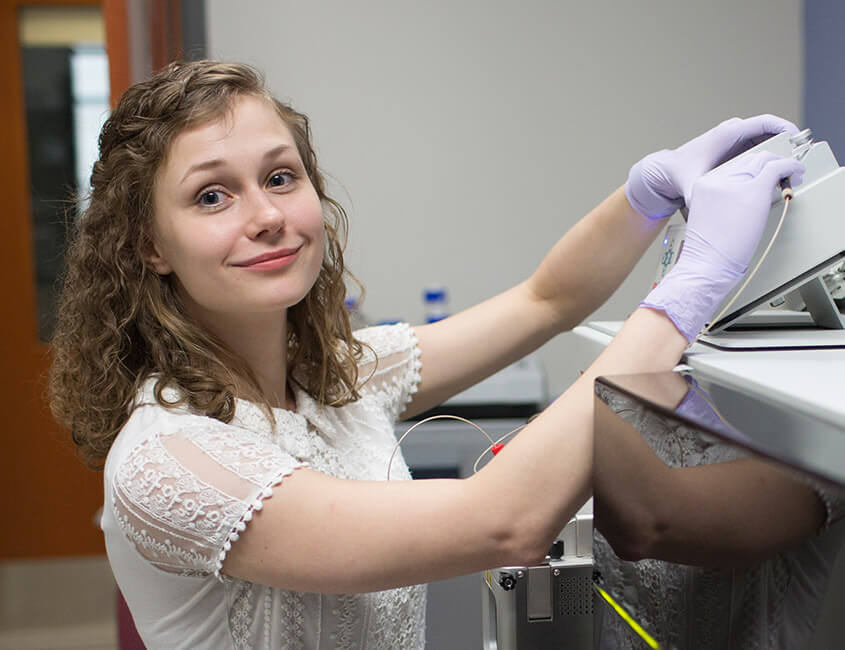 Assistant Staff Scientist
hailing from
Tver, Russia
Undergraduate and Research Experience
B.A. in Biochemistry from Colorado College (2012); PhD in Biochemistry from UW-Madison (2017)
Why University of Wisconsin and the Coon lab?
The biochemistry program is ranked second in the country—it's an extremely competitive program and also a big department. I didn't have a strong sense of the kind of research I would specialize in, so it was good to know that I would be able to do well no matter what I ended up working on. Also, I really liked Madison when I visited; that was another major factor in my decision. Once I was in the lab the research was totally exciting to me, lots of wow moments. On top of that the people are some of the nicest I've met in my life. They're extremely helpful and motivated.
What did your PhD research involve?
I worked on post-translational modifications (PTMs), specifically arginine methylation. Our lab had not studied this PTM before, so my project involved a lot of independence and innovation. I also worked on mammalian global proteome analysis, trying to develop techniques and optimize methods for analyzing more complex proteomes. We focused on separations as a key technological development that will enable this analysis.
"Once I was in the lab the research was totally exciting to me, lots of wow moments."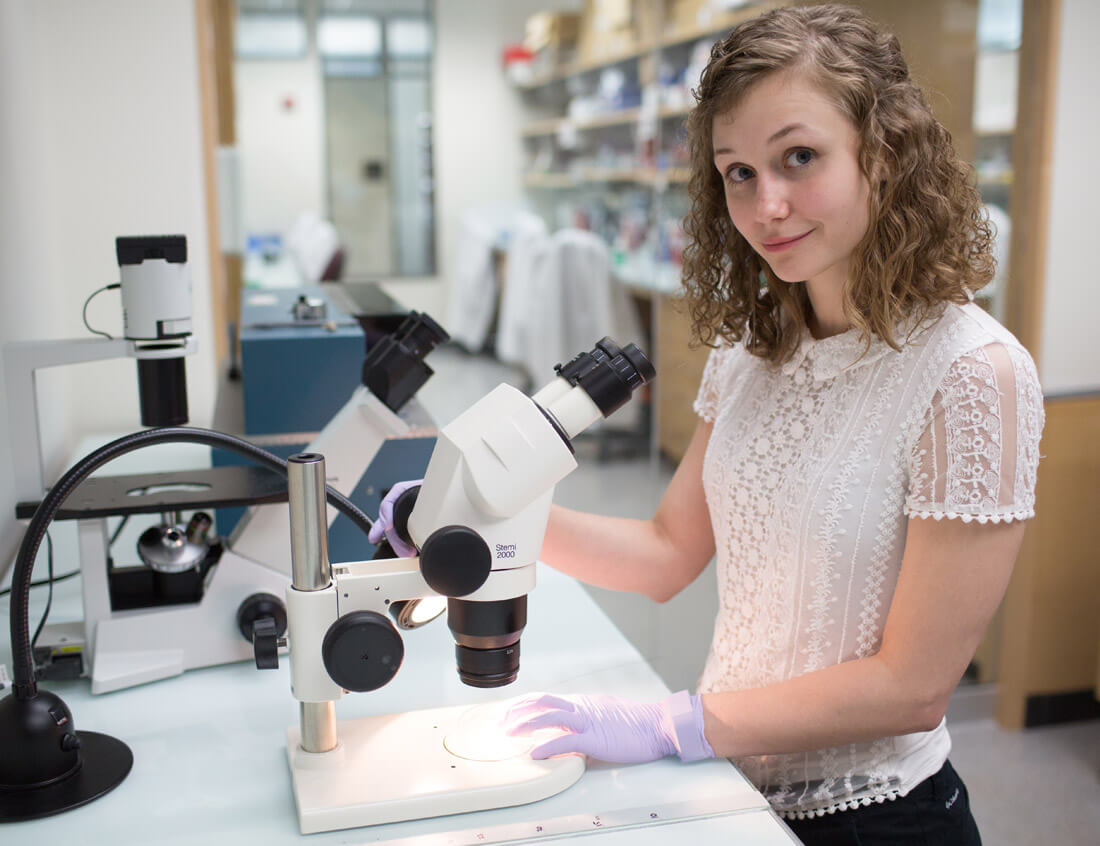 Tell us about your current position.
I'm continuing the project in mammalian global proteome analysis, which is a collaboration with the Pagliarini lab. We're aiming to characterize over 100 human knockout cell lines—all deletions of mitochondrial proteins, many of unknown functions. The goal is to gather insight into cellular functions of the knockout proteins by characterizing and interpreting the proteomics phenotypes. At this stage, our collaborators are starting some biochemical follow up trying to confirm our suggestions and we're determining what to look at in the future based on our analysis.
I'm also starting new projects with collaborators from all over the country through the NCQBCS. I take more direct positions of communication and sharing my expertise with them in experiment design compared to when I was a graduate student, but the highly collaborative aspect of the Coon Group research does prepare its students to be effective communicators. Being able to explain your knowledge and listen to what collaborators know and need is a necessary and transferable skill, in my experience.
Earn your Ph.D. with us
The Coon Group is always on the lookout for new members. Professor Coon accepts students from several UW-Madison doctoral programs including Chemistry, the Integrated Program in Biochemistry (IPiB), and Cellular & Molecular Pathology.