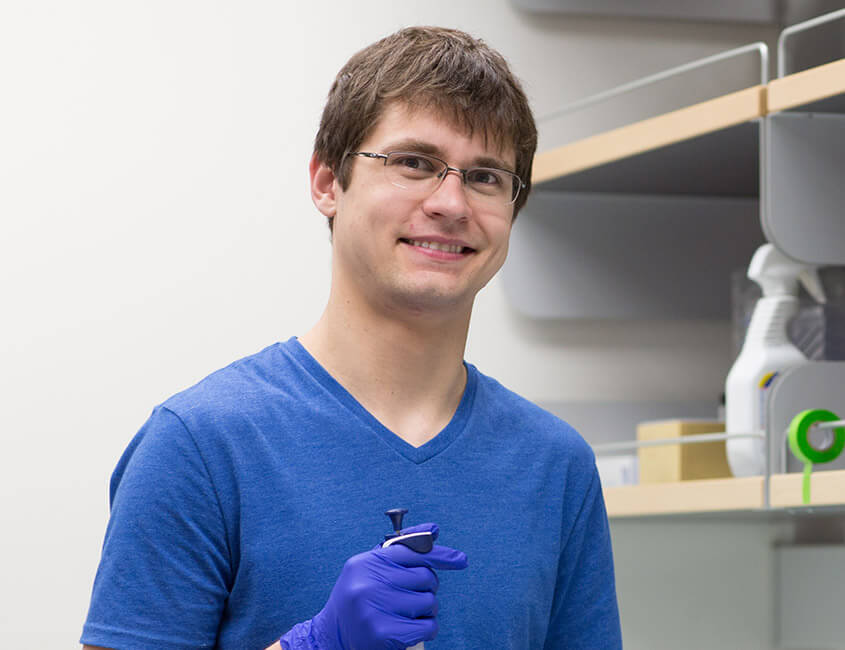 Analytical Chemistry Graduate Student
hailing from
Esko, MN
Undergraduate
Bachelor's in chemistry from St. Olaf College in Northfield, Minnesota.
Research Experience
I originally wanted to be pre-med in undergrad because I enjoyed science, but after absolutely hating biology, I started focusing on and enjoying chemistry. When I really fell in love with analytical was during a summer research project for Douglas Beussman that used mass spectrometry to identify isotopic differences of cloth fibers. (He was into forensics and partly funded by the Department of Justice, with contacts in the FBI). That lab experience led me to want to pursue grad school.
"I absolutely loved the UW campus and the Coon lab on my tour."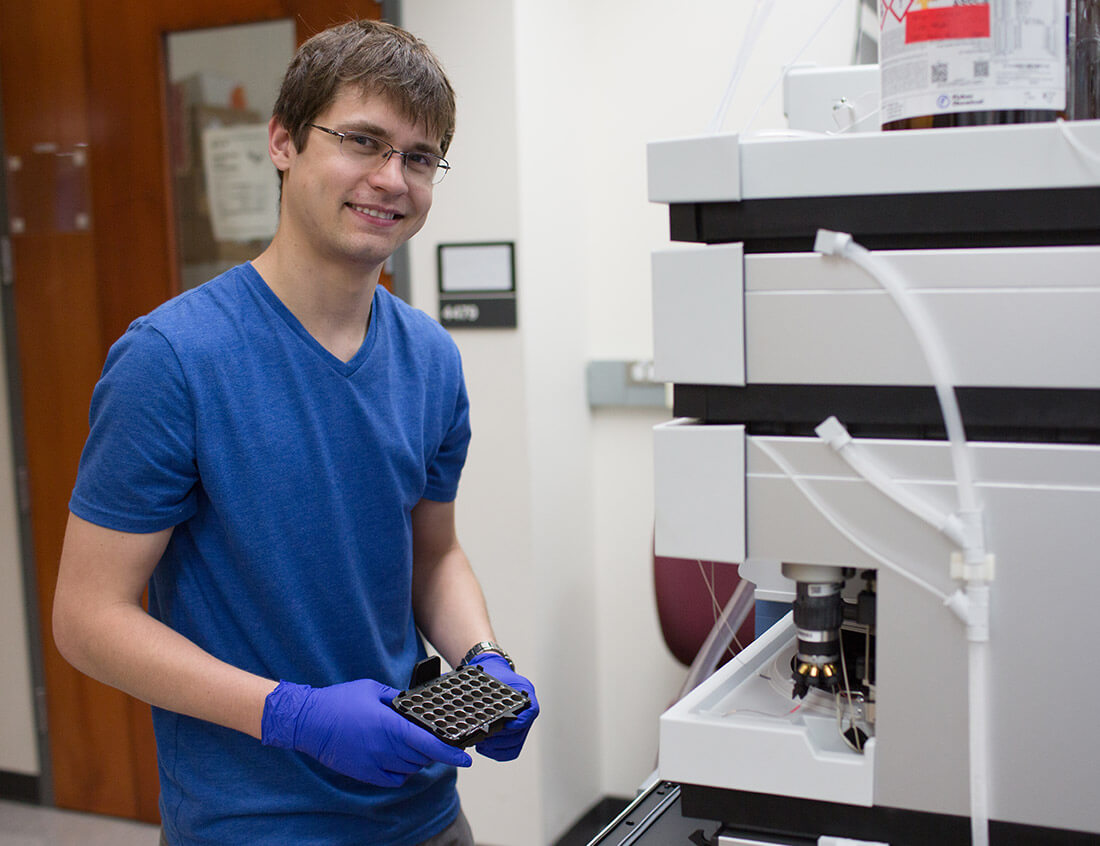 Why University of Wisconsin and the Coon lab?
I was looking at a couple different places strong in mass spectrometry. I absolutely loved the UW campus and the Coon lab on my tour. During my rotation in the lab my first semester, I really enjoyed the small lipidomics project that I was worked on with Paul Hutchins and started to see myself working well in the group.
Currently Working On
I spent my first four to five months at the lab working on lipidomics, specifically an automated lipid extraction protocol. After sitting down with Dr. Coon, who had noticed I'd taken an interest in programming, I started working on programming for proteomics. I'm inheriting a project to re-launch a data collection, visualization, and solutions website called Yeast Controller, which can help track instrument performance and optimization efforts. To become an expert in the necessary I've been working on rebuilding the website from the ground up without knowledge of the the original code.
Earn your Ph.D. with us
The Coon Group is always on the lookout for new members. Professor Coon accepts students from several UW-Madison doctoral programs including Chemistry, the Integrated Program in Biochemistry (IPiB), and Cellular & Molecular Pathology.