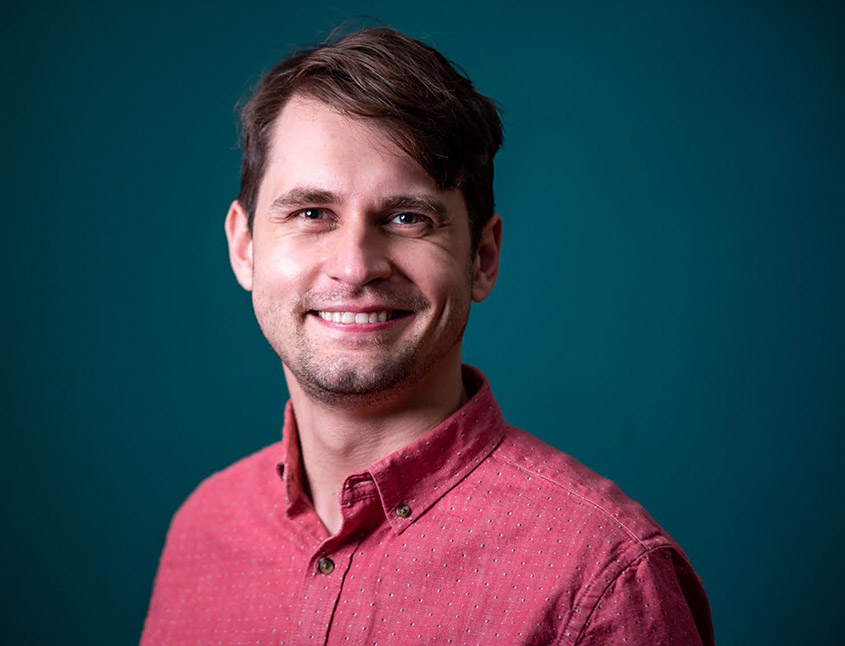 Postdoctoral Fellow, Morgridge Institute for Research
hailing from
Esko, Minnesota, United States of America
Education
Bachelor of Arts in Chemistry from Saint Olaf College
PhD in Analytical Chemistry from the University of Wisconsin-Madison
PhD Studies
2015-2020
TITLE OF PH.D. DISSERTATION
Software Solutions For Improved Mass Spectrometry Data Dissemination
Research Experience
I spent my last year at St. Olaf College conducting undergraduate research in a forensics-focused mass spectrometry lab under Douglas Beussman. Cloth fibers found at crime scenes can be examined via microscopy to generally determine thread color and material (i.e. cotton, wool). This information can be used as circumstantial evidence. My work concerned the differentiation of cloth fibers by using their elemental isotope abundances as chemical fingerprints. We demonstrated these isotopic fingerprints could be used to conclusively link a fiber directly back to a specific article of clothing, strengthening the evidence a cloth fiber can provide.
"Professor Coon fosters a great environment to conduct cutting-edge research"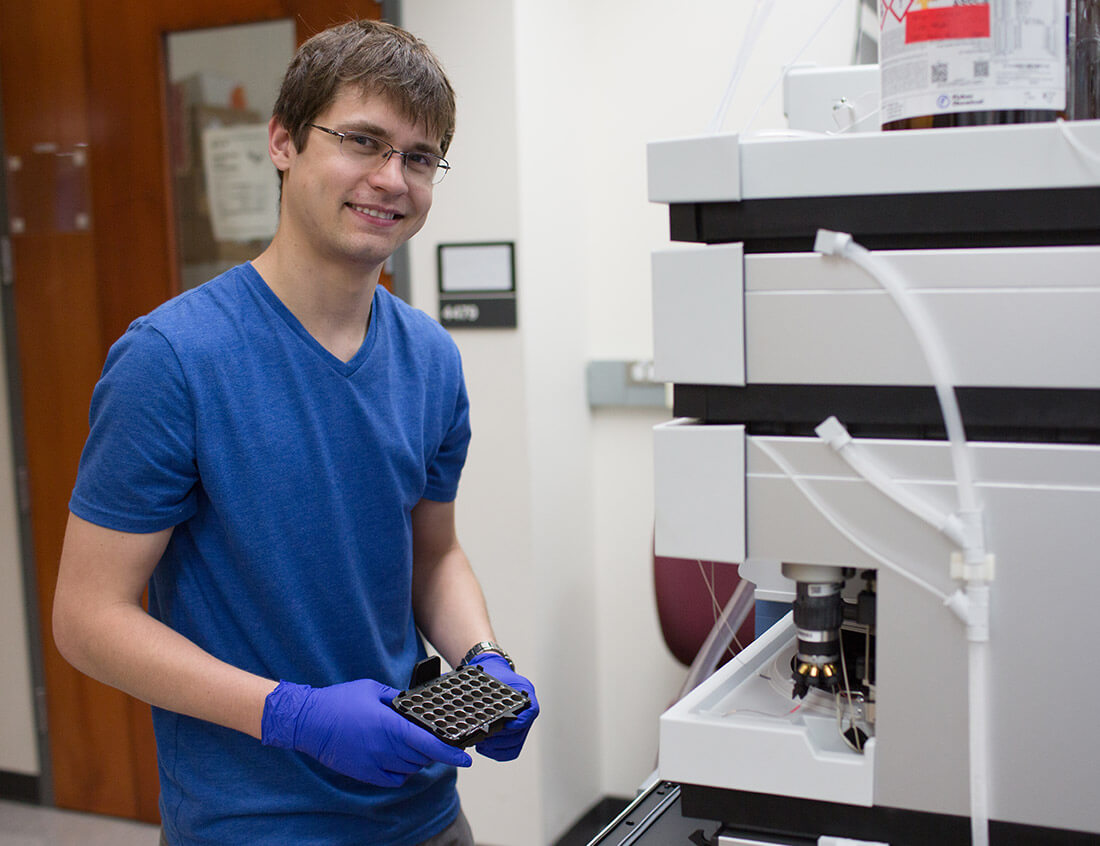 Why University of Wisconsin and the Coon lab?
UW-Madison initially caught my eye with its strong Analytical Chemistry graduate program and the many faculty utilizing mass spectrometry technologies. When I visited the UW campus as a prospective student, I was blown away by both the research being conducted here in Madison and the friendliness of the graduate students. The university and faculty foster a highly collaborative research environment, exposing you to areas of science which you may have missed out on in other programs. Professor Coon fosters a great environment to conduct cutting-edge research in mass spectrometry, including sample preparation, instrumentation development, and data analysis/interpretation. The opportunities Professor Coon provides for both research and professional development are unparalleled.
Currently Working On
My research focuses on the post-acquisition analysis of mass spectrometry data. We routinely identify and quantify tens of thousands of biomolecules in a single mass spectrometry experiment. Deriving biological significance from these data and communicating these results with non-experts can be challenging. I am working on several web-based software platforms which facilitate the analysis and interpretation of mass spectrometry data and securely share results with collaborators.
Earn your Ph.D. with us
The Coon Group is always on the lookout for new members. Professor Coon accepts students from several UW-Madison doctoral programs including Chemistry, the Integrated Program in Biochemistry (IPiB), and Cellular & Molecular Pathology.