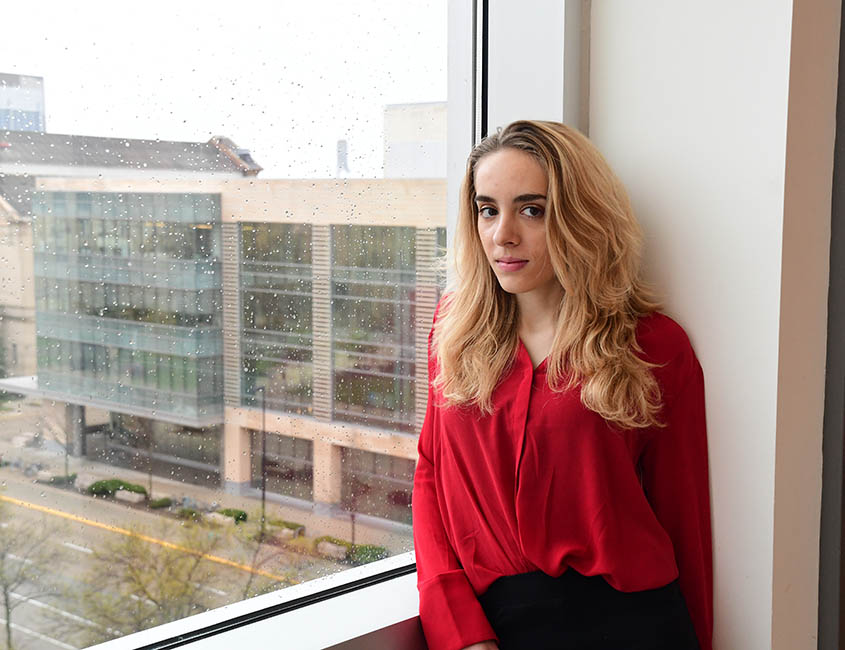 Erica Gelman
Administrative staff, 2019-2020
hailing from
Glenview, IL a suburb of Chicago

Education
Graduated with a BS in Journalism, Psychology and English
What did your administrative role in the Coon lab entail?
I helped coordinate the lab from the back-end, administrative side-of-things in order to ensure that things ran without issue. My duties were broad–I did scheduling, finances, documentation, pipette calibration, intra-lab communication, event planning and more.  New and interesting projects always appeared, for example, I helped set up the annual  summer school program.
"Working at the Coon Lab as a Lab Coordinator was an amazing opportunity to work closely with scientists and help them accomplish their projects."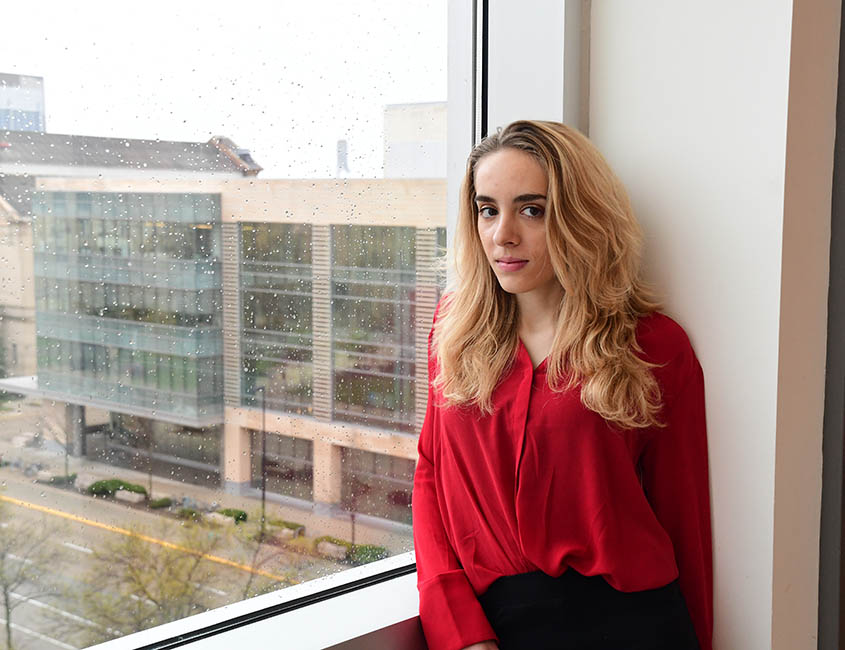 How did this work fit in with your other interests and goals?
This position fit with my other interests and goals in various unique ways. For instance, as a Psychology major as I got to experience how a lab works from the back-end. I was also a research assistant for the Koenigs lab and Niedenthal Emotions lab and previously was a research assistant in the Social Kids Lab, so while I know what research looks like from the experimental, theoretical and data-driven side of things, the administrative role helped me to understand the other aspects that go into a lab to ensure it runs well and without trouble. In regards to my English and Journalism majors, working as a Lab Coordinator involved a lot of communication and writing; I was a liaison between other members in the lab to ensure that messages and needs came across appropriately. I accomplished this through interpersonal communication, sending emails, using a shared calendar to schedule appointments and the like, in order to make sure that demands were met. Overall, this position also helped me become a better communicator.
The administrative duties I undertook each day in this lab also benefited me in my day-to-day life; I feel that because of this position, I have become a more organized and creative problem solver.  Additionally, working in the Coon Lab has made me more appreciative of the amazing, interesting and necessary work that STEM majors and scientists do each day.
Earn your Ph.D. with us
The Coon Group is always on the lookout for new members. Professor Coon accepts students from several UW-Madison doctoral programs including Chemistry, the Integrated Program in Biochemistry (IPiB), and Cellular & Molecular Pathology.