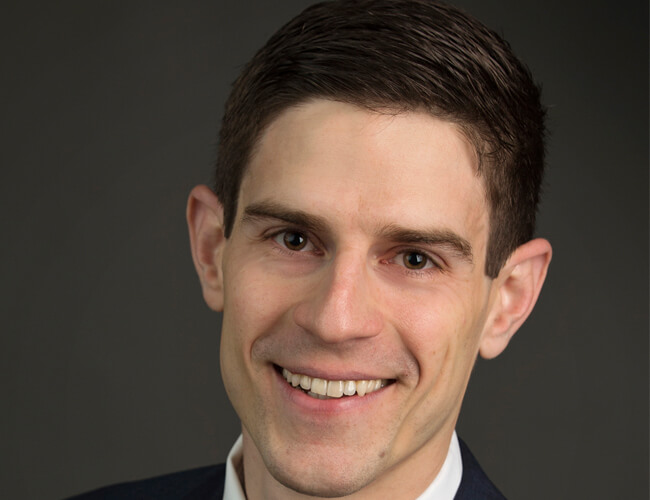 Senior Chemist, Analytical Sciences, The Dow Chemical Company – Midland, MI
Hometown
Bremen, Germany
Undergraduate Institution
Hampden-Sydney College
Ph.D. Studies
2011-2015
Title of Ph.D. Dissertation
Methods for identification and quantitation of small molecules and peptides in bioenergy, metabolism, and proteome research
What brought you to the Coon lab?
I was confident that I would be a good fit on a personal level with the then-current members. At a place like UW many great research opportunities are available, so it was also important to me to ensure that I would be friends with the other grad students outside of the lab. Personally, I liked the applied nature of the research in the Coon group rather than a strict focus on basic research. I loved the opportunities to collaborate with other research groups and industry researchers.
"I loved the opportunities to collaborate with other research groups and industry researchers."
How did you get from the Coon Group to where you are now?
I knew from before I started grad school that I wanted to work in industry. I was given the opportunity to do an industrial internship in Germany at Thermo Fisher Scientific the summer before graduate school, and another very rewarding internship during grad school at Thermo Fisher's San Jose site. These experiences confirmed my choice to pursue an industrial career but I ended up working in the Saginaw Bay Area of Central Michigan rather than Europe or California!
The work I did in the Coon group prepared me well for what I do now at Dow Chemical, where I'm a Senior Chemist in Analytical Sciences. My group, Formulated Systems Analysis, supports innovation in products ranging from cleaners to coatings and building insulation foams.
First, the technical skills that I acquired in the Coon lab are very applicable to my new job responsibilities. The applications are very different but the required skills are similar. Second, engaging in collaborative research while in graduate school helped prepare me for interactions with customers who may not be analytical chemists. For example, interfacing other research groups in biochemistry and organic chemistry was in some ways similar to working with scientists and engineers from different business units. Other people are making important decisions because they trust our data. Finally, I was already used to having three or four active projects at a time. Being in the Coon lab can help you learn how to prioritize—what's most urgent, what can be done next, what can't get done at all.
Earn your Ph.D. with us
The Coon Group is always on the lookout for new members. Professor Coon accepts students from several UW-Madison doctoral programs including Chemistry, the Integrated Program in Biochemistry (IPiB), and Cellular & Molecular Pathology.