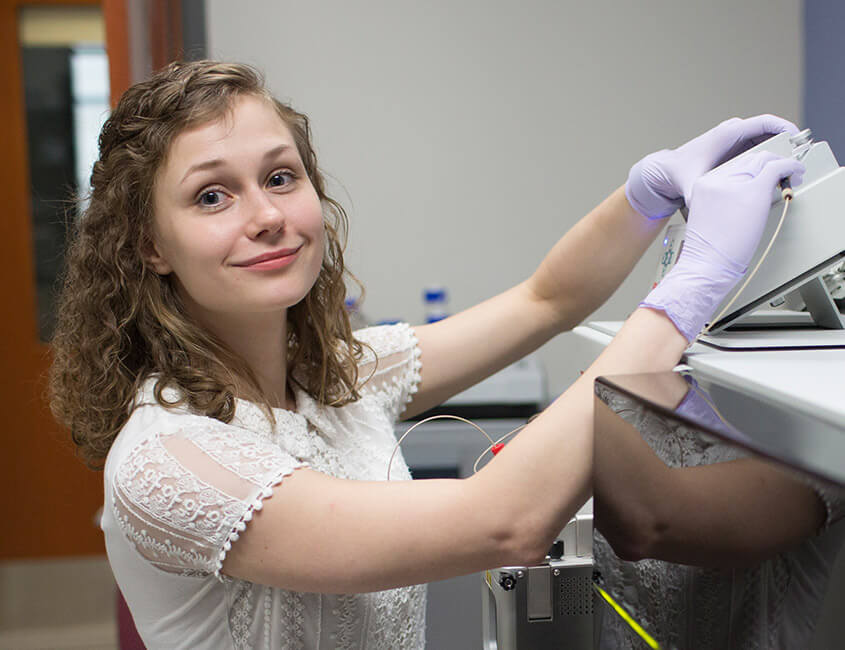 Biomolecular Chemistry Graduate Student
hailing from
Tver, Russia
Undergraduate and Research Experience
Received B.A. from Colorado College, where I did research on the effect of metal binding on nucleic acid structure.
Why University of Wisconsin and the Coon lab?
The biochemistry program at UW is ranked second in the country – it's an extremely competitive program with a big department. I didn't have a strong sense of what kind of research I would specialize in, so it was good to know that I would be able to do well no matter what I ended up working on. I also loved the city of Madison when I visited; that was a major factor in my decision.
I became interested in the Coon lab at the "faculty parade," where professors come out and talk about their work to first year graduate students. That's how I ended up doing a rotation here. Once I was in the lab the research was totally exciting to me, lots of wow moments. On top of that the people in the lab are some of the nicest I've met in my life. They're extremely helpful and motivated. And on a more practical note, the lab also has a great reputation for employment after the PhD.
"…the Coon lab also has a great reputation for employment after the PhD."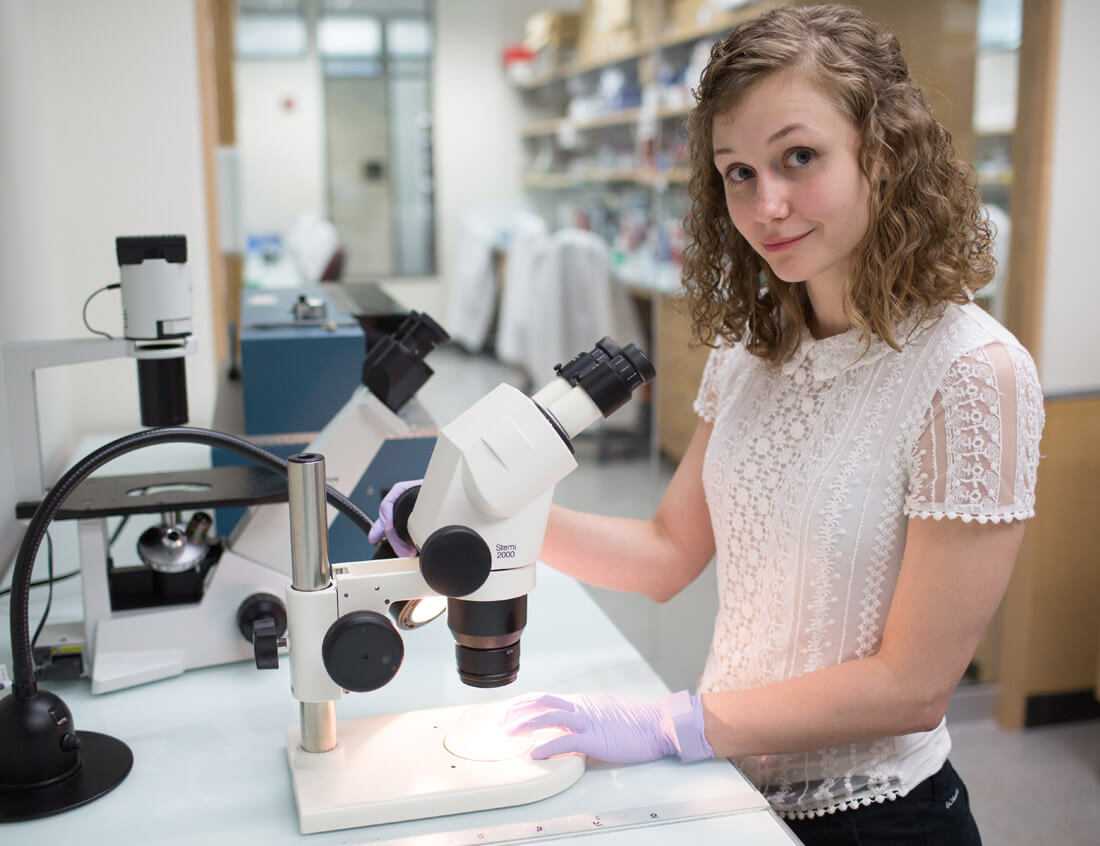 Currently Working On
Right now I'm wrapping up a project studying arginine methylation. Nobody in our lab had worked with this post-translational modification before, so the project involved a lot of independence and innovation on my part. I'm currently starting new work on global mammalian proteome analysis, basically trying to develop methods and optimize the workflow for analyzing more complex proteomes.
Earn your Ph.D. with us
The Coon Group is always on the lookout for new members. Professor Coon accepts students from several UW-Madison doctoral programs including Chemistry, the Integrated Program in Biochemistry (IPiB), and Cellular & Molecular Pathology.