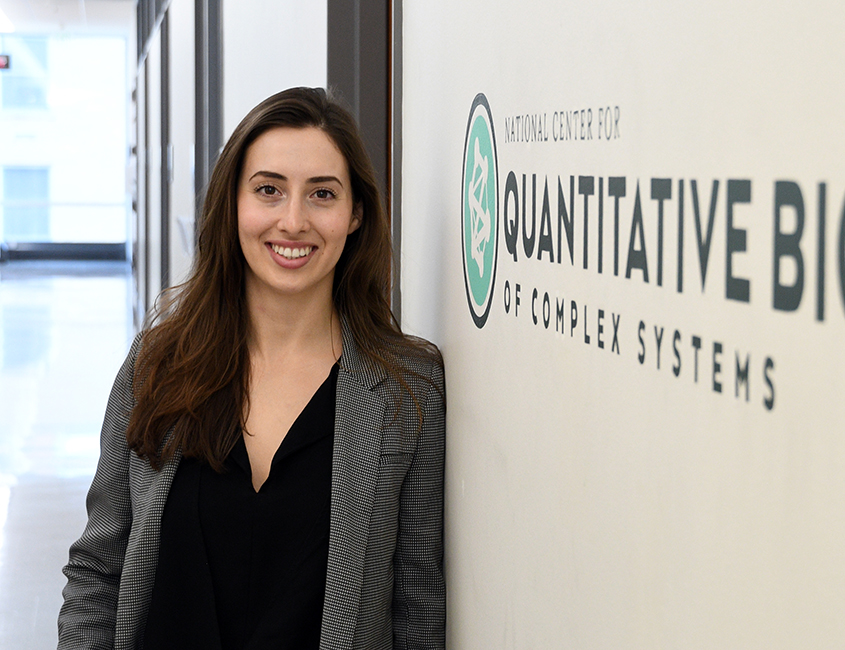 Research Center Administrator
hailing from
Philadelphia area. King of Prussia PA.
Educational background
B.S. in Neuroscience, with double minor in Art History and Psychology from Temple University (2015). My minor specializations, in a neuro-aesthetics approach to Byzantine religious art and in the psychology of human sexuality, both informed my major in that I was exploring how neuroscience is integrated into other social and cultural domains. My capstone thesis focused on Ictal Hypo- and Hypersexuality.
How would you describe the culture at the Coon lab?
The culture at the lab is equal parts ambition and mentorship. Dr. Coon sets this example for students—he has high expectations and high standards in directing the vision of the lab, but he balances that with being understanding and approachable. He's good at empowering people to find their own path by encouraging them to take ownership of their initiatives. For me, the culture here is a great fit because I see this combination of ambition and mentorship as motivating for my broader range of experiences. The students and researchers are excited to collaborate with and teach each other, too. At meetings, they pass around ideas (and jokes)—it's a rich and energizing environment.  
"Big science does not get done just with brilliance alone; you have to know how projects get pushed through the door."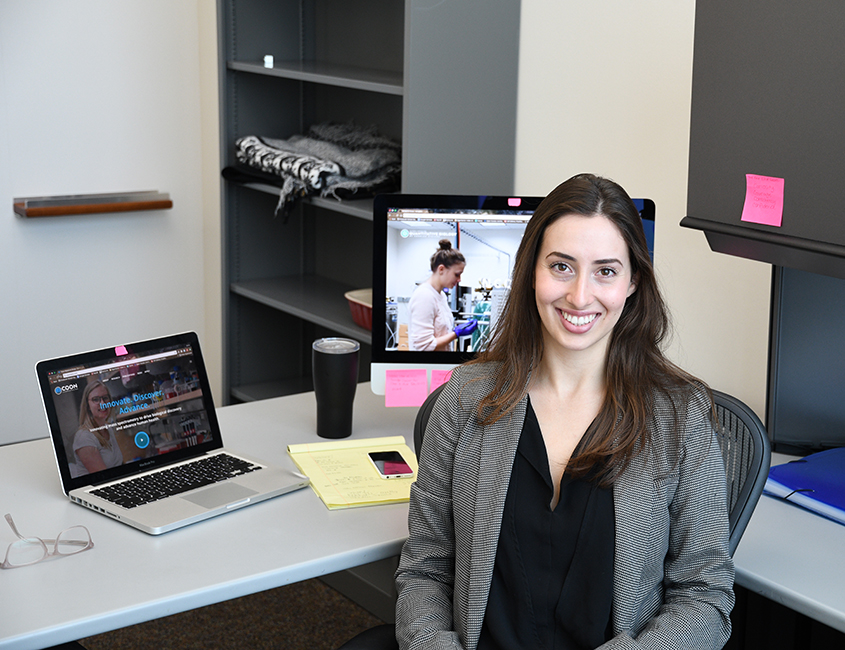 What brought you to the lab?
As an undergraduate, I took up an independent research opportunity that brought me into the world of neurorehabilitation technology and the PoNS™ device in particular. That device was invented in Madison. I reached out to the inventors to see if I could come and learn more, and ended up working with them and the device in the TCNL—the Tactile Communication and Neurorehabilitation Laboratory established by Paul Bach-y-Rita, the father of modern neuroplasticity. At the TCNL I learned more about about how technology in neuro research works for biological applications and helped the lab complete two studies for the device, which is now undergoing FDA review. This experience was the springboard for my move to the Coon lab and the National Center for Quantitative Biology of Complex Systems (the NCQBS), where Prof. Coon is a co-PI along with Dave Pagliarini and Lingjun Li. As the TCNL was closing earlier this year, I was thinking about how to build on my skills while following other big, nationally recognized names known for innovation in their field, like the Coon Group.  
What does your position in the group entail?
I am the relay point between all the different researchers at the NCQBS. My principal duties are working with faculty and staff to collect and organize information related to research, education, and outreach accomplishments. I also manage the visible public online presence of the NCQBS through the website, monitor past and future projects, organize our emerging database, plan events like conferences, manage finances for grants, serve as a resident HR person, and organize Dr. Coon's schedule.
I don't see a sharp separation between administration and science. As an applicant to clinical psychology programs all over the country, this administration work is pivotal and informative for me because I can now see how research gets off the ground through behind-the-scenes efforts. Big science does not get done just with brilliance alone; you have to know how projects get pushed through the door. I will also know how to value administrative staff going forward—in the same way I feel valued and essential at the Coon lab.
Earn your Ph.D. with us
The Coon Group is always on the lookout for new members. Professor Coon accepts students from several UW-Madison doctoral programs including Chemistry, the Integrated Program in Biochemistry (IPiB), and Cellular & Molecular Pathology.